Celebrating 17 years of Accordion Stars in Las Vegas! This year we had attendees from all over the USA and most provinces of Canada plus other countries including Australia, UK, France and Mexico.

Each of the four evening dinner concerts was amazing. The first night started with Mike and Steve Trucco playing duets during dinner. The audience loved them! Next up was a visitor, Henry Doktorski, who performed several numbers.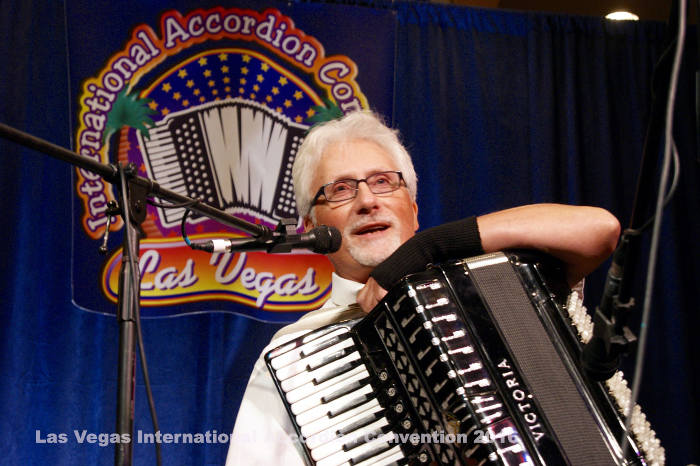 Henry Doktorski
Henry was followed by the legendary Joey Miskulin. Many people equate Joey with Polka's and old time country music – but his real love is jazz. We heard a remarkable concert featuring Joey with Ken Seifert on bass, Rich Delabio on drums, and Charles McNeal, an amazing talent, on saxophone, which completed the jazz combo. What an opening night!!
Joey Miskulin
Tuesday (along with Wednesday & Thursday) was filled with workshops and classes. After lunch the house lights came down and we all watched the movie "Accordions Rising" with the noted filmmaker Roberta Cantow.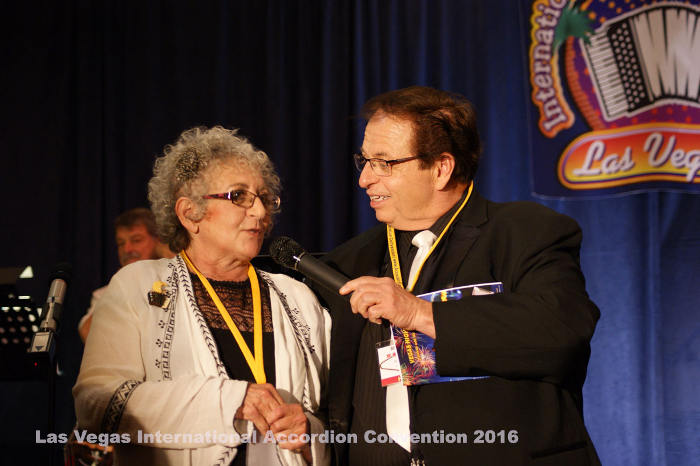 Roberta Cantow
Then it was back to classes and the first day of orchestra rehearsal with Professor Joan Sommers.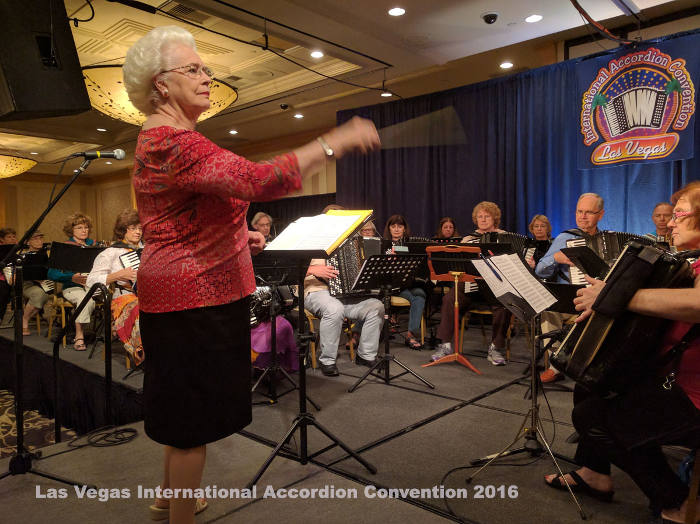 Joan Sommers, conductors baton in hand!
Tuesday night Nancy Leonard strolled during dinner followed by our Honorary Conductor Award Concert. The concert featured Mary Tokarski who played some wonderful songs from various generas as only Mary can!
Mary Tokarski
Next was our guest of honor, Mario Pedone, this year's Honorary Conductor! Mario really knows how to please the crowd and with his humble style brought the audience to their feet!

A highlight of the evening was when Mario received the Honorary Conductors Award and asked Joan Sommers if she remembered coming to Caracas many years ago to adjudicate at a competition. Mario reminded Joan he was the 14-year-old boy she picked as the winner.

It was a magical moment which anyone present will not soon forget!
Mario Pedone presentation.
Wednesday night the evening started with a pre concert dance featuring Gordon Kohl followed by a full evening concert.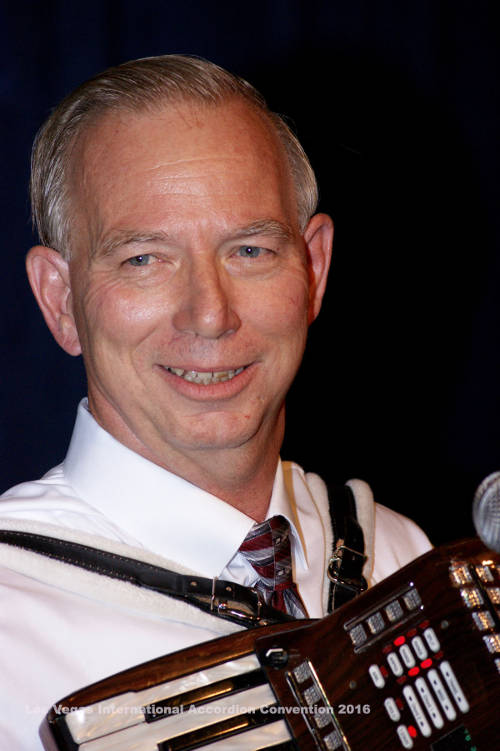 Gordon Kohl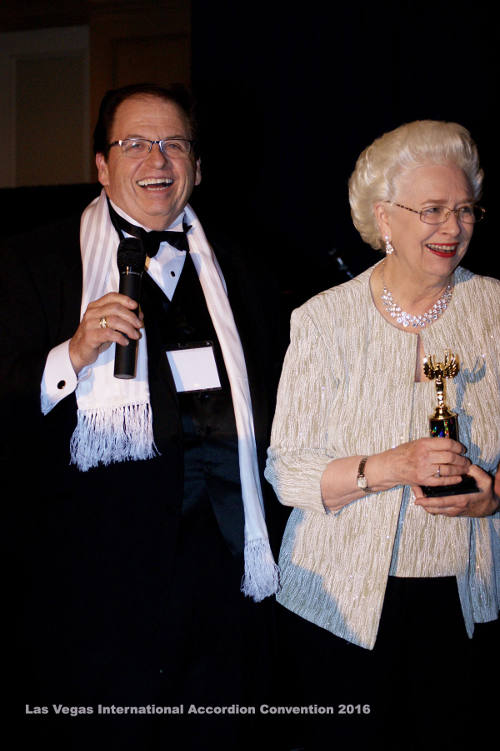 Joan Sommers – being a good sport and getting 3rd place for best dressed!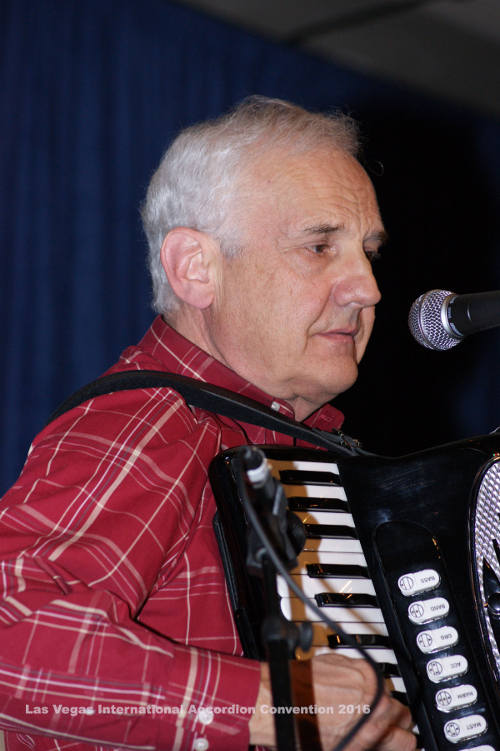 First up, Mike Zampiceni (picture above) played Latin classics and standards, including some jazz. Mike has a great style, which always lets the listener hear the melody.
Tonight we presented two Art Van Damme Education Awards. Congratulations to Beverly Fess and Lou Jacklich.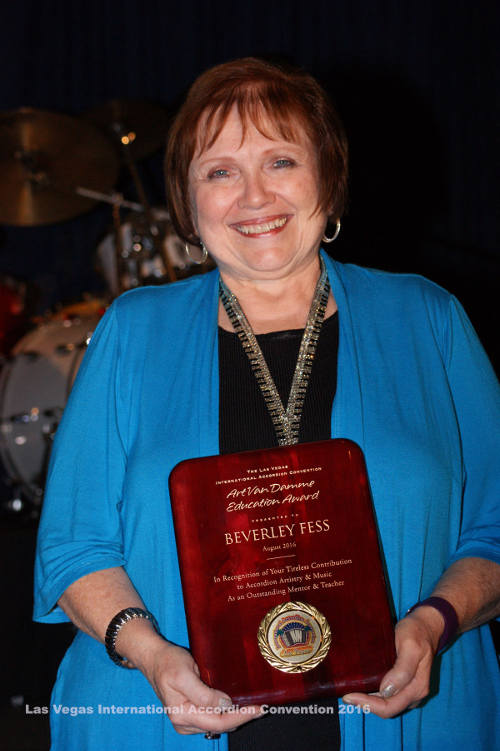 Beverley Fess Award presentation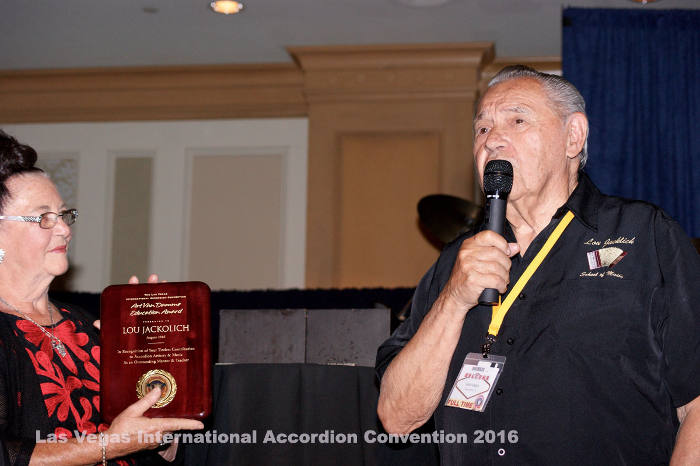 Lou Jacklich Award presentation by Gina Branelli.
Thanks to Beverley Fess and Lou Jacklich for your tireless contribution to
accordion artistry and music as outstanding mentors and teachers!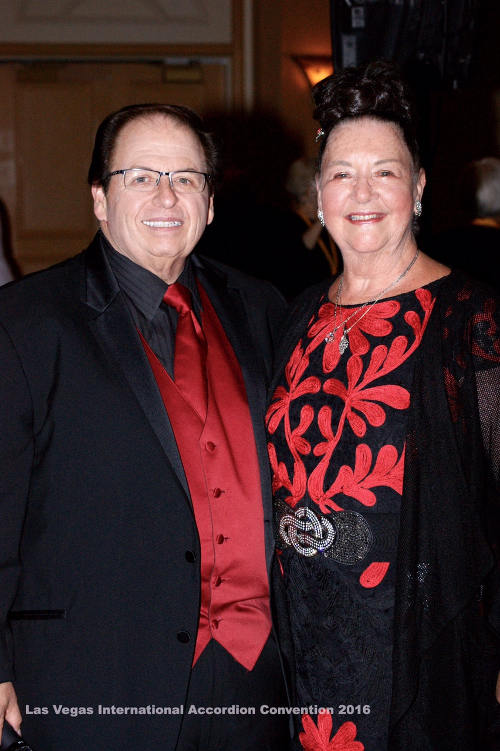 Festival Organiser Paul Pasquali and Gina Brannelli (UK).
Next were Kim & Dan Christian who as a duet were a total powerhouse! Amazing how they sound as one – they have been playing the accordion together since they were children and what a great sense of humor and stage presence they have!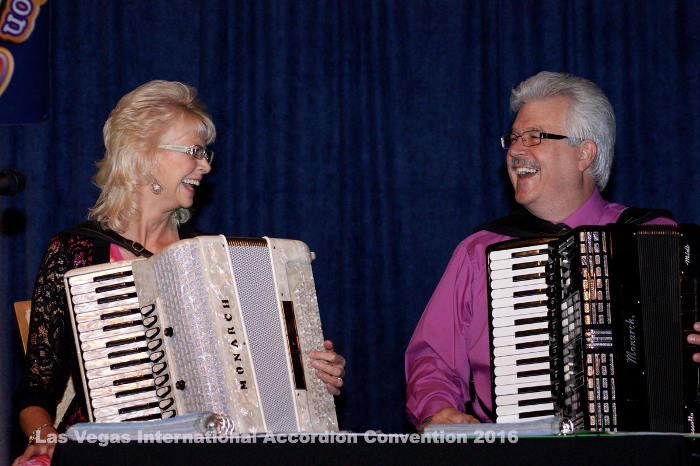 Kim & Dan Christian
Thursday lunch was a great discovery – one of our long time attendees was asked to play – Gail Campanella – and did she ever do a great job! Gail was practiced, poised, and calm in her musical style and presence.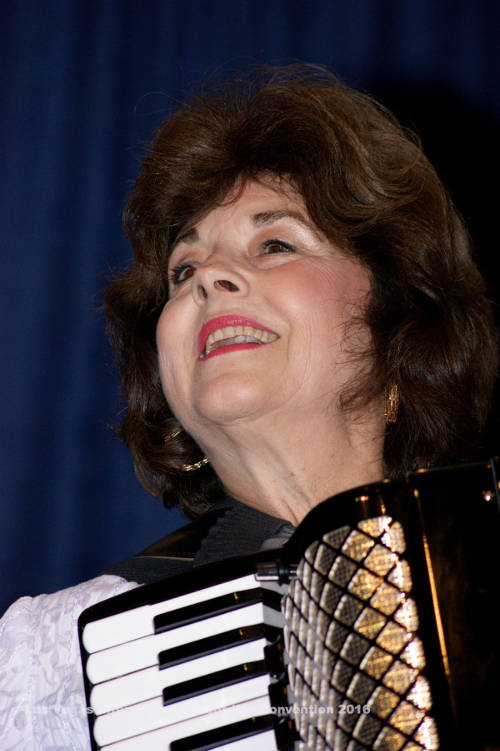 Gail Campanella
Then we heard from the great Pete Barbutti who brought tears of laughter. Pete has been a perennial favorite for many years at Las Vegas – and we are always glad to have him join us!

Thursday night Alex Sevastian was absolutely beyond amazing – he had at least 5 standing ovations during his 50-minute concert.
The first few numbers were Russian original compositions – and after that, he played more popular light classics and really brought the house down – or should we say to their feet - over and over again.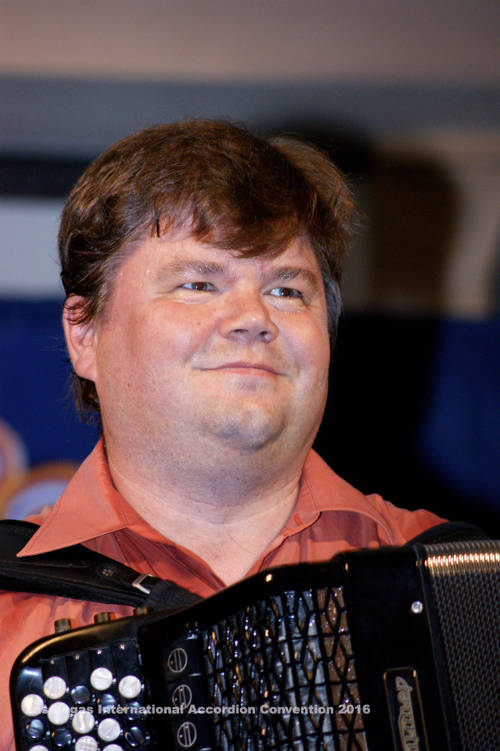 Alex Sevastian
THEN Joan Sommers really outdid herself. Alex, along with several other featured artists, joined the orchestra comprised of 40 accordions on stage with timpani and percussion. Solo vocalist Lady V and Her Friends (a local choir) joined the orchestra for what was truly an amazing grand finale!

We celebrate Joan Sommers 10th Year conducting the Las Vegas International Accordion Orchestra!

A reminder of the importance of LIVE MUSIC! Nothing could ever take the place of being there to hear in person the JOY of Music!